Sworn Translator in Alicante
Do you need a sworn translator in Alicante to carry out a sworn translation for any official procedure? At Traducciones iTrad we have the solution. Find us at 28 bis Avenida Maisonnave, near to the shopping centre El Corte Inglés, between Plaza de la Estrella and Plaza de la Estrella de San Francisco.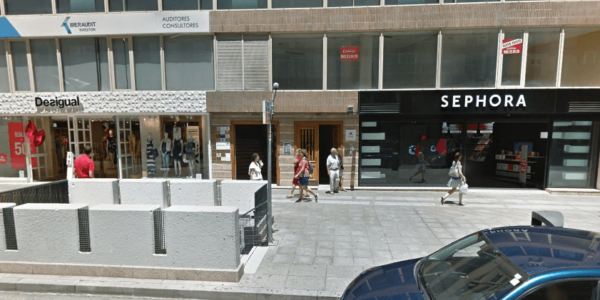 We offer sworn translation services throughout the autonomous community. Some examples are detailed below:
San Juan de Alicante
San Vicente de Raspeig
Fabraquer
Orihuela
Elche
Torrevieja
Santa Pola
Benidorm
Villajoyosa
Alcoy
Villena
Elda
Crevillente
Calpe
Jávea
Denia
Torrellano
El Plá
Torregroses
Santa Faz
Fabraquer
Novelda
Agost
Aspe
Monóvar
Jijona
Monforte del Cid
Crevillente
Callosa de Seguro
All translations bearing the stamp and signature of a sworn translator that has been duly appointed by the Ministry of Foreign Affairs, European Union and Cooperation of the Spanish Government. It is important to make sure that the translator carrying out the translation is certified as a sworn translator.
iTrad Sworn Translators in Alicante. The Sworn Translation Agency that you need.
Our team has sworn translators for all languages and specialities who will carry out any translation job, guaranteeing the highest possible quality at all times.
Our translators not only have training in the fields of translation and language, but also count on extensive training in various fields of speciality, such as medicine, technology or law, which allows us to the offer our clients an end product with the greatest terminological precision.
Types of documents to be translated
Any document intended to for legal purposes can require sworn translation. Some examples of these types of documents are:
All our sworn translators in Alicante have been officially appointed by the Ministry of Foreign Affairs, European Union and Cooperation, after having passed a specific set of examinations. Sworn translators certify that the contents of an official document are the same in two different languages.
Additionally, since Traducciones iTrad complies with the ISO 9001:2015 quality standards, our translations undergo a strict process of revision carried out by another expert in the field, before being handed over to the client.
We have proofreaders for all languages and specialities which, just like our translators, have a minimum of 5 years of experience in the sector. This allows us to ensure our clients receive translations of the highest quality.
More information
If you need more information on the process of sworn translation or on what a sworn translator is, or regarding our location or any other aspect, don't hesitate to get in touch by emailing us at infor@itrad.es or calling us on 673 44 79 32.
Access our location by clicking on translator in Alicante.
Your sworn translator in Alicante, at your disposal for whatever you need.
Avenida Maisonnave, 28 bis, 03003 Alicante (Alacant), Alicante
Tel. 966 44 50 25
Mob. 673 44 79 32
Error: Contact form not found.