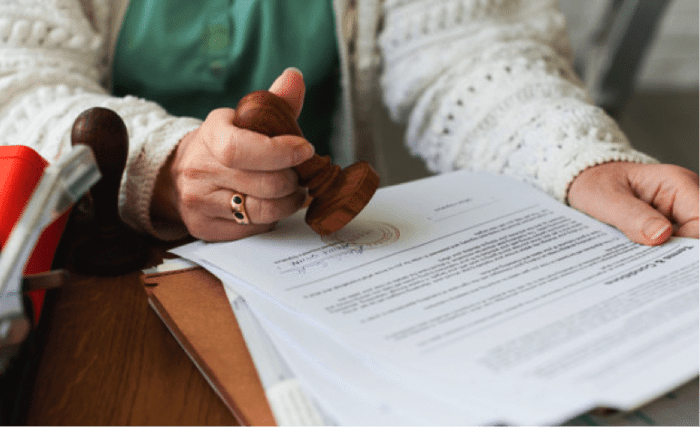 THE INS AND OUTS OF SWORN TRANSLATION
This article will help you understand the ins and outs of sworn translation. Do you often find yourself phased by complicated or legal terminology? Although such terms are commonplace in certain fields, they seem unnecessarily complex for most people.
What actually is sworn translation?
Sworn translation is carried out by a qualified translator and bears their signature and seal on every page. Sworn translators have been authorised by an official body to translate legal and official documents. Translations are accurate replicas, so they are accepted by authorities.
To become a Sworn Translator, you must pass an official examination involving challenging grammatical exercises and translations, with and without the aid of a dictionary. If you are successful, you will receive a unique number, stamp, and official licence to carry out your work.
Documents requiring sworn translation
Nowadays, it is becoming more and more common to move abroad for studies, work, or other reasons. When moving abroad, as well as learning the language, you must translate certain documents. Any document written in a foreign language that is presented to an official body, for example universities or administrative bodies, must be accompanied by a sworn translation.
Some common examples include birth certificates, marriage certificates, academic records, legal contracts, payslips, tax returns, criminal record certificates and visas.
Recognising sworn translations
All sworn translations are accompanied by a written declaration of accuracy, as well as the signature and seal of the translator. You can find an example below:
I, Mr / Mrs(name and surname), Sworn Interpreter of (language), certify that the present document is a faithful and complete translation into (destination language) of a document originally written in (language of the original).
In (location), on (date).
Choosing a sworn translator
When choosing a sworn translator, you should consider the reputation of the company or individual, make sure they are qualified and appear on the official list, and consult testimonials of former clients. You should prioritise quality and trustworthiness since a poor-quality translation could be rejected resulting in delays and additional costs.
We hope that you found this article on the ins and outs of Sworn Translation helpful! If you need any assistance, don't hesitate to get in touch with our experienced team of translators at iTrad Traducciones! Visit our website or send us an email at info@itrad.es.